32,129 Lives Changed Since 1991
User experiences shared are from experienced investors and your results will vary depending on risk tolerance, amount of risk, capital utilized, size of trading position, each users market sophistication and many other factors.
Customer Reviews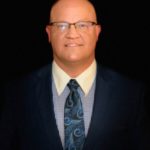 J. Alexander
"At Vantagepoint everyone who touches a customer has been phenomenal. I had as many sessions with my coach that I felt we needed and we scheduled most of them. However, at least twice my coach sensed some uneasiness on my part either from an email I sent or something I said during a session that he reflected on later. He then called me out of the blue, unscheduled, and gave me coaching (an hour on one occasion, and a half hour on another) and resolved my concerns. Day and swing trading is scary, risky and comes with no guarantees. Not only do you want VP, you need VP."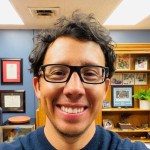 Fernando P.
"The VantagePoint Team has been great from day one! The support is there to help you understand all the tools within the software, one-on-one coaching, webinars, and daily live trainings. They simply want to set you up for success! Furthermore, the indicators are integral in providing the analysis and confidence to make solid investment decisions. There is no other way to take your trading to the next level. With VantagePoint you know that you have made educated decisions that give you a greater chance of success."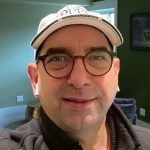 Fritz W.
"I have been trading Options for a couple of years, and have developed some nice strategies, but a piece to the puzzle was missing. I could not effectively figure out where the market might be going, and no matter how much technical and fundamental research I would do, surprises were wiping out my profits. VantagePoint has been fantastic at filling in a knowledge gap, and its many tools have been key to helping me maximize my trades by identifying good entry and exit points. The coaching and education center is also extensive, which helps make me a better trader."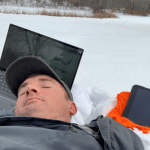 Jarett D.
"With VantagePoint, you can work from anywhere you desire. VantagePoint has helped me ditch the cubicle and find my corner office in nature! I never expected to have a company support me as much as Vantagepoint AI. They make it feel more like a family than a business opportunity. In the middle of nowhere, with a family I never expected to have, VantagePoint allowed me to go from ordinary to extraordinary with my trading!"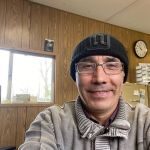 Capuano V.
"I just want to say thank you for VantagePoint. The program is very useful. I've been using it already and I've been taking advantage of the Markets. One of the best investments I made in 2020."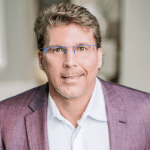 Mark L.
"I've been with VP going on just a few months. I've been a self-employed business owner for almost 3 decades, a trader/investor for over 2 decades and I know the effort and wisdom it takes to build a winning team. I just wanted to say you're doing a great job. Your team goes above and beyond the call of duty……so thank you and keep it up."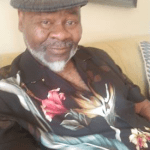 Bruce W.
"Thank you for your patience with this rookie… a home run my first time at bat. And that will return all the monies paid, and a little extra to boot. Thank You. Did I say thank you so very much?"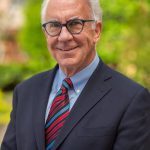 Greg B.
"Recently I purchased VantagePoint and am delighted with the results so far. The artificial intelligence aspect of the software and the built-in analytic tools make my job as an investor much easier and quicker. Gone are the days spending hours looking over charts. In 15 minutes, I can generally do what used to take me hours."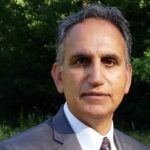 Mahdad M.
"I heard about VantagePoint and immediately signed up to learn about it. Like many, I was very skeptical first. I attended many of the training classes that VP provides and educated myself on how best to use the software. VantagePoint takes the guesswork out of the picture. Just follow the instructions and trade when all the indicators align in the direction of your trade. It is that simple."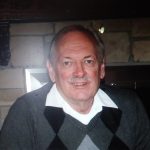 Bill H.
"I have been able to find more opportunities in 5 minutes or less than I used to find in 5 hours. And by using the charts I have been able to clean house of several investments I should not have been in."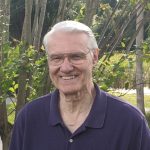 Gary A.
"With VantagePoint Software, I have reduced my research time by about 90%. I can still do my personal research but with VP I only look at the best targets."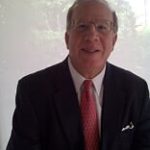 Jordan E.
"By carefully observing when conditions change from buy to sell and vise versa, I have often avoided overstay with a winning trade and took my profit before it was eroded away… I am now really succeeding in my trading and I credit both the VantagePoint technology and your personal attention to me."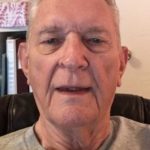 Robert F.
"In just a short time I have been able to have some nice trades using IntelliScan."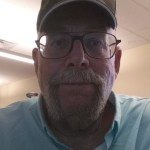 Rick J.
"I'm still learning to trade with the software, but I can say that its just what I'm looking for, and I'm in the black on my few trades."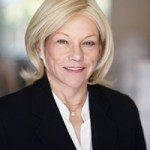 Gail B.
"I recommend for those people who enjoy learning new quantitative methods that result in superb returns, Vantage Point may be your solution. I highly recommend this software."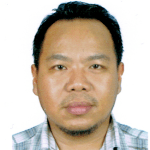 Alymashrol D.
"The services and support that I got from the VantagePoint team was very excellent and I couldn't ask for more!"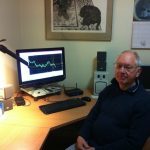 Arnold M.
"Ease of use: the software is simple, easy to understand and to learn to use. The signals are clear and unambiguous and potential trades are easy to identify."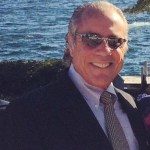 Arthur B.
"I have not kept track of winners and losers but when I rely on VantagePoint, my trades work out."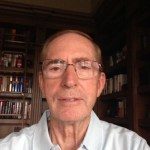 Bill K.
"The strongest contribution of VantagePoint in my trading is the use of the Neural Index and the short/medium/long term crossover patterns to support entry and stop/loss decisions."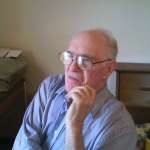 Billy T.
"My advice to traders would be to buy VantagePoint – don't get too greedy or anxious, wait until VantagePoint indicates a good buy or sell, and you will make money."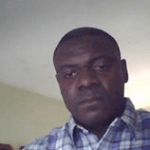 Boniface S.
"My conviction trades are few and are making sense and profit now that I have a sound trading signal confirmation and support from the VantagePoint software."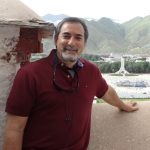 Brian B.
"I am learning to swing trade the Forex markets for diversification. I never would have considered anything more than a scalp trade in forex without your software."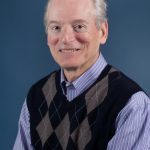 Carl B.
"I am a satisfied customer, glad I purchased the product, and best of all, making money and feeling confident about my decisions."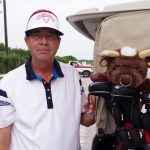 Dan B.
"The software has been instrumental in helping me make confident trades without having to worry about taking big losses when the markets seem so unpredictable."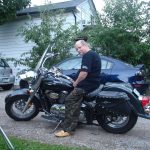 Dave W.
"VantagePoint software is very easy to use, everything is so straightforward."

Dawn C.
"So far, this is the most accurate predictive technology that I have tried and I like that there is a professional consultant available for the first 6 months."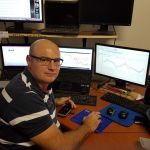 Derich E.
"The accuracy of the software was unbelievable and way beyond my expectation, especially on the trading zones!"

Ed S.
"I find that VantagePoint is giving me an edge that I didn't have before when I use the program with weekly contracts."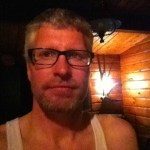 Eduard S.
"I have been reinvesting the profits I make and am looking forward to a long successful trading career with the help of VantagePoint."

Fabio R.
"Although I am over 75 years young, the System and techniques had proved to me to be very practical and easy to understand."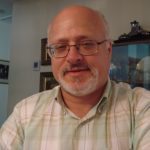 Fred L.
"Even more importantly, it has also helped me preserve my capital by keeping me out of trades which would have resulted in significant losses."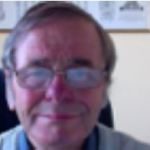 Geoff G.
"I am a day trader and every day I download the software and the indices and fx that I follow. With my profits from trading I treated myself to a top of the line RangeRover…"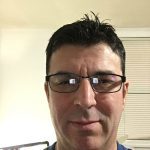 George N.
"This has already significantly increased my profits on the individual orders. I have been very pleased with VantagePoint and their customer support."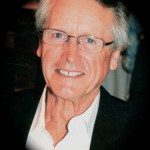 Graeme H.
"Buying a U.S. software program when living in Australia, it was paramount to me, that I could get easy access to personal support and any guidance that I might need to use the software successfully and profitably."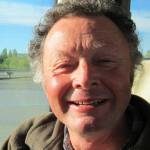 Graeme N.
"VantagePoint Software helps you to pinpoint when to buy and sell stock and so it gives you the potential to make a lot of money."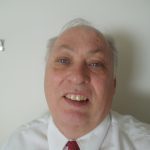 Hal G.
"What a difference VantagePoint has made in my trading. I have never received such great customer support from a company like this before."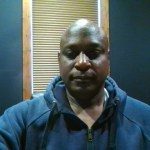 Harris A.
"VantagePoint is easy to use and highly accurate. VantagePoint has shown me trading opportunities that I would otherwise have not seen. It is such a powerful trading tool."

James W.
"As a new trader and using VantagePoint, I am much closer to achieving my goals of becoming a full-time Trader thanks to VantagePoint."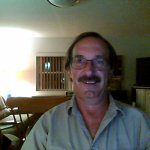 Jay D.
"I am happy that with VangtagePoint assisting me, I am making smarter market decisions."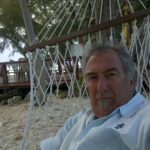 Joe R.
"The sales, support and tutorial teams are real people that speak clearly on the subject matter and are available to you when you need them."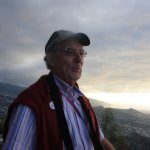 John M.
"This is really a worthwhile system for serious investors who want to improve their success rate."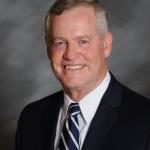 Johnny H.
"I am very pleased with the VantagePoint software and the advantage it gives me daily to be a successful trader at the highest levels."

Jose P.
"VantagePoint helps me put it all together and understand better entry points and when trends are emerging."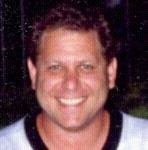 Ken F.
"If you have been thinking about purchasing the software, but have been on the fence, pull the trigger and buy the software. VantagePoint will help you become successful."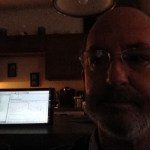 Larry G.
"The support is outstanding they will help you set up your portfolios, and walk you through the software so that you'll be able to use VantagePoint to your style of trading."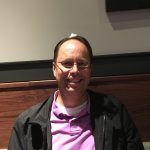 Lee O.
"With the help of a coach I was able to rectify my trading issues. The coaching was exactly what I needed."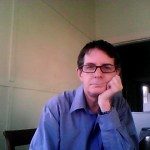 Lennard J.
"No other service can compete with VantagePoint's ability to input all the relevant markets influencing your chosen traded market."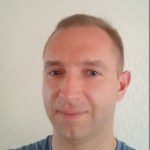 Luka S.
"My Relationship Manager Josh is just great and most helpful and I'm so thankful for his patience, guidance and support."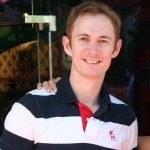 Matthew J.
"I've been using VantagePoint for a few months now and have been impressed by how simple the interface is. I look forward to continued success with VantagePoint."

Mickey S.
"Having the software bring certain patterns to my attention saves me from having to look through all the possibilities that match and do not match the criteria that interests me."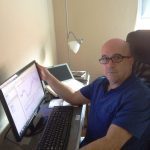 Miguel M.
"Not only am I saving a ton of time but my results have improved greatly."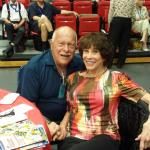 Naomi C.
"At the age of 88, I don't worry about our future finances now. In case of a downward market VantagePoint shows me how to make money by shorting the market."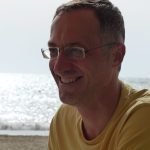 Norbert S.
"If the predictive indicators of VantagePoint issue a warning, then I know the trend will probably change and I can take profits or move the stops closer and protect my money."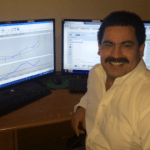 Norberto T.
"VantagePoint has given me the opportunity to cherry pick the best trades available. I highly recommend this software for people who are serious about their trading success."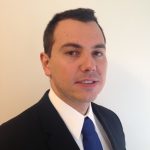 Orlando B.
"They do everything to make us comfortable with the platform. I can assure that VantagePoint will take your trading to the next level."

Per H.
"After watching a few videos of VantagePoint I was sure, this is THE thing to use in order to get some kind of edge in trading."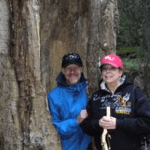 Rich S.
"I deal with options and I find the best feature in VantagePoint is the indicators, which filter and expose the best trading opportunities for me."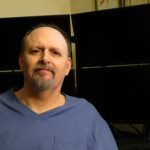 Richard L.
"VantagePoint really cuts my setup time down which saves me a lot more time."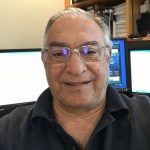 Robert C.
"VantagePoint is the easiest of the available trading programs to use. I use VantagePoint to find good trading ideas that are worth investigating further."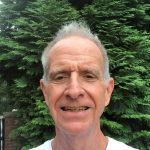 Russell W.
"The software has given me the confidence that I lacked prior to using VantagePoint."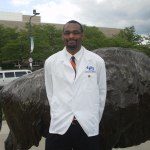 Ryan Y.
"The underlying neural network utilized by VantagePoint in addition to the extensive backtesting they have performed yields extra conviction to my trades."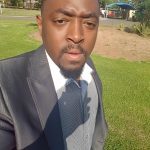 Senzo M.
"I trust VantagePoint will give me the financial freedom to spend more time with my family and allow my daughter to go to school trips like other kids."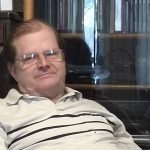 Sidney P.
"The time I've saved and the accuracy of the software has allowed me to manage more active trades at a time. I fully expect to see my "modest" account become much larger."

Tom M.
"I've recently rolled my IRA to Fidelity and am looking forward to investing in individual stocks by utilizing VantagePoint's forecasts."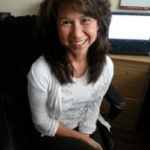 Veronica W.
"VantagePoint's predictive analysis complements my trading style very successfully."

Victor S.
"No matter where the stock looks to be going, the system gives you the opportunity to invest on many fashions to fit your own investment goals or style!"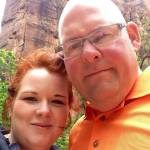 William H.
"VantagePoint has really helped instill my confidence in making better trades. The software is easy to use and I would recommend it to anyone looking to improve their trading."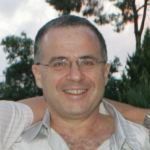 Yuval W.
"The software makes it easy to see at the beginning of the day what trades are better to take and I am now more confident about the stop-loss."
Alison M.
VantagePoint is also a tool that allows me not only to gain stellar profits but even more importantly, reduces the risk to my capital and helps preserve what I've got.
Allen W.
What impressed me was that support staff responded promptly and for beginners explanation made easy via remote control. In short they are extremely helpful.
Arlen M.
The training provided by VP is impeccable. I now have the confidence that my charts and reports are all based on the latest news and market research.
Armando R.
I have used VantagePoint for the last four months, and it has made all the difference in the world.
Ash G.
In the last two months I have learned this tool and feel it is very user friendly. I am happy that now I am making affirmative decisions before taking any action on my investment.
Attila P.
The software is easy to master if we follow the training and lessons made available by the company. The customer support is well-structured and helpful.
Bernadette A.
I have certainly spent a lot of money on various trading programs. But once I found VantagePoint software, I looked no further.
Beverly P.
YOU must add VantagePoint as THE MUST HAVE arsenal to place in your trading toolbox.
Bill B.
The trend-lines are long enough to avoid whipsaws yet short enough to quickly participate in any sustained move.
Bill C.
Today, with the help of VantagePoint, I now feel I'm finally on the right track.
Bob S.
VantagePoint has given me the courage to place large positions with high projected probability for profit.
Bonnie D.
Simply stated, VantagePoint Software has designed the best predictive currencies software on the Market. I've been a currencies trader for two years.
Brent A.
As impressive as the software is, I'm even more impressed with the follow-up by my Account Manager.
Carl M.
VantagePoint is a confidence builder that is hard to find any other place. I wouldn't want to trade without it.
Carey M.
Being a software developer, I truly value all the updates and enhancements that have been made over the years with VantagePoint.
Darrell L.
VantagePoint takes the stress, fear, and uncertainty out of trading, the three downfalls of traders.
Darren C.
The software is easy to use and makes doing an analysis much easier than before.
Dave P.
I will be in a better position to liquidate these holdings and build a portfolio that is profitable; because of the information that the VantagePoint software provides.
David W.
I trade stocks, options (including advanced strategies), futures and forex; and VantagePoint covers all of these markets quite effectively.
David Ryan B.
I love to trade, and now I can do what I love full-time thanks to VantagePoint.
Denise N.
By using this product, I have saved myself a lot of heart ache, frustration, and money.
Dieter S.
I was very pleased with the very friendly and helpful software support.
Doug W.
I would like to thank VantagePoint for the excellent support they have given me in teaching me how to read the signals and to set up the software.
Eugene Q.
I would recommend VantagePoint to all traders because it tells you when the trend is changing. The software is very easy to use and the support is fantastic.
Fabio D.
You are buying an extraordinary tool that will help you evaluate the markets and will give you the necessary confidence to place your trades.
Fred F.
I finally feel like I am not just guessing about my trading decision.
Gary B.
Having VantagePoint has helped me become a more successful trader and allows me to spend less time finding trades and more time pursuing my interests.
Gerhard K.
VantagePoint is the most powerful software to spot the best entries and exits!!!
H. A.
The great software is suited for both beginner and expert traders. It is the best way to achieve your goals in the markets!
Harry P.
The charts and data are arranged systematically, so only need to spend 15 to 20 minutes to select trades and gather information for next day's trading.
Herman HR.
The predictions are out of this world to say the least as their indicators are leading indicators based on intermarket analysis.
Holly G.
VantagePoint identifies some great profit opportunities while allowing me to follow the markets with a vastly reduced time commitment.
Howard R.
The accuracy of the projected trends and of the projected highs and lows for the various contracts each day amazes me.
Isabella T.
To succeed as a trader in such tricky conditions would then mean to have an edge. VantagePoint is my edge.
J. L. S.
VantagePoint is the one application with the real "muscle" to leverage the necessary intermarket relationships of each trade that I take.
Jabir H.
I feel that I am really going to change my life with this software.
Jack C.
Finding opportunities turned out to be very easy through Intelliscan, and with a good understanding of which investment were right for me, I began to do extremely well.
Jeremy P.
As a new user of the software, I am glad I discovered the software and look forward to enjoying passive income so I can enjoy more time with my family.
Jim B.
VantagePoint software is incredibly accurate and easy to use. This is the fastest payback of any software that I have ever used.

Joe Y.
Without VantagePoint cutting though the plastic and getting to the core of the situation, I couldn't trade, I couldn't do my job.
Johan H.
My self-confidence is much higher now in hopes to become successful thanks to the unique VantagePoint Software!
John C.
I purchased VantagePoint in 2005 and using the software over the years I have found that the software has significantly improved my trading.
John P.
I have purchased many systems in the past and VantagePoint is the only one that actually helps me make money in the futures market and stock market.
Josh B.
VantagePoint is a very interactive user-friendly platform to utilize once you've comprehended it which it is quite easy to do.
Joseph J.
I recommend to anyone that is trading or if you are a novice to get this software. It'll improve your knowledge and your profits big time.
Karl C.
Without your guidance, it would have taken me many more hours to get to where I am now with VantagePoint.
Leonard C.
VantagePoint works so well that I have abandoned my old software and now use it exclusively. VantagePoint's accuracy is amazing.
Leslie S.
Entry and exit points are crucial to successful trading and VantagePoint gives me the help I need to enter and exit trades profitably.
Mark D.
Now that I have VantagePoint, my other technical trading indicators have suddenly become obsolete.
Mary C.
Having the predictive properties of VantagePoint at my fingertips every night is like having a Samarai blazing the trail before me, cutting through all the tangled fundamentals.
Maurizio P.
Using VantagePoint becomes quite easy with the help of the staff that is very high level.
Matt B.
I find myself eagerly waiting for the start of the next days trading session to place my next trades.
Matt J.
From what I have seen so far, I would recommend this software to anyone interested in trading.
Mike O.
VantagePoint's predicted next day high and lows gave me intelligent entry points and stop out points, which has totally transformed my trading score.
Mike Y.
I was expecting positive results using the VantagePoint tools eventually but never thought it would happen this quickly.
Mostafa M.
VantagePoint helped me to use its data and their system in a scientific way to trade and be a successful trader.
Neda M.
By utilizing the VantagePoint Software I am now able to understand the technical charts and execute my trades with more success.
Nick S.
I wanted to get away from my computer and screen and spend an hour a day max trading. VantagePoint offered this.
Otto C.
For a new investor in the equities market this product is also a great learning tool. It's a great product!
Rex B.
My account representative and everyone at VantagePoint has been there to support me and they are sincerely interested in my success in trading.
Ric M.
The VantagePoint system is the best market indicator I have ever seen. I never feel nervous entering a trade when a clear signal has occurred.
Ricky H.
The service group has been a tremendous help on the few occasions I needed technical assistance.
Romel B.
The team works very hard on building very strong relationships, so you do not feel alone.
Ross B.
My personal advice is; if you are thinking about getting into the stock market, buy VantagePoint first.
Sean S.
The software has allowed me to be more diligent and precise in my trading, and has made it possible to make money when, before, I was struggling.
Shawn C.
I have found VantagePoint to be the most valuable trading tool available – it is the only trading tool I use.
Shelley C.
The use of VantagePoint's IntelliScan software makes reading the market trends and stock indicators easier to read and follow helping me to make better decisions.
Stan P.
VantagePoint offers me a unique form of guidance that you're just not going to find anywhere else.
Steve M.
I have found VantagePoint to be the single most important software tool in my trade arsenal. When used correctly, VantagePoint can have a huge impact on any trading strategy.
Steven L.
It is a phenomenal program – the best for trading that I have encountered. I would hate to trade without it and recommend it to anyone serious about making money in the market.
William B.
Although it took me a while to trust the system, I now use it daily because of the results.
William P.
Purchasing VantagePoint has given me all the tools I need to choose potential trades in one package.
Winford J.
I have placed more successful trades and earned significant returns on my trades.
Y.Z.
I have to say that this software is scary sometimes at how accurate it can be.
User experiences shared here are not typical and you should not expect the same type of results. User experiences shared are from experienced investors and your results will vary depending on risk tolerance, amount of risk, capital utilized, size of trading position, each users market sophistication and many other factors. Each user may modify methods, develop their own rules or risk parameters and any such actions are taken entirely at the users election and their own risk causing results to vary greatly. No representation is being made that you will achieve any profits or the same or similar results as any person providing a testimonial and shared in this presentation.

No representation is being made that the person providing the testimonial is likely to continue to experience profitable trading after the date on which the testimonial is provided and the person provided the testimonial may have subsequently sustained losses. If you are not an experienced investor this product/service is not for you. If you do not have disposable income you can afford to lose you should not be trading.